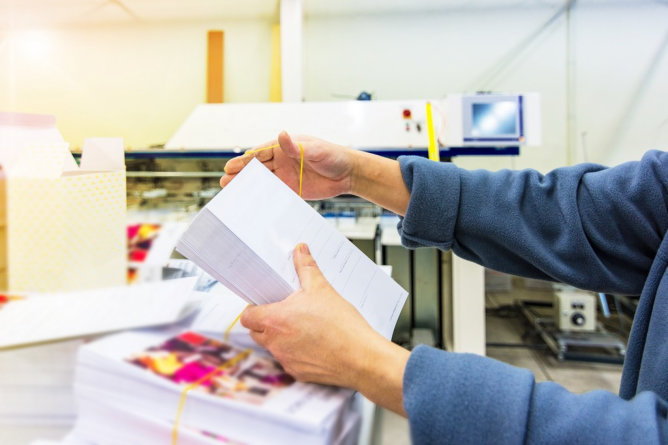 A letterhead is placed at the top of the paper and typically includes your logo, name, address, and contact information. A well-designed letterhead acts like a company or professional pad that makes letter papers look much more professional and formal.
Our graphic design services and fast printing services in Aventura, Florida offer letterhead printing. But first, one must know how letterheads play a big role in the business of a company or your career. It is one of the most important printing collaterals in any business or profession. It is more than just a means of correspondence but is also a physical representation of your profession. Letterheads are basic sources of branding and it plays a role in your sales and marketing communications strategy.
Writing letters is part of business communication. Thus, letterheads must be designed in a way that your brand or product comes across professionally and gives the best first impression to recipients. Aside from providing blueprints printing and scanning services in Florida, our printing services also offer letterhead printing. You can choose between regular bond letterheads and classic linen letterheads. We can also design them for you to ensure effective branding. Letterheads that catch the reader's or recipient's attention will surely serve the purpose – making your business or profession known and giving people easy access to you through visible contact information.
Letterheads, therefore, can help a lot in your business or profession. They add seriousness and professionalism to your career. Their importance must not be underestimated as they, too, confirm your identity in the company or your career.
For well-designed and quality printed letterheads, contact Sav-Quick Printing now! We can provide you with fast printing services in Hallandale Beach, Florida and cater to your printing needs.