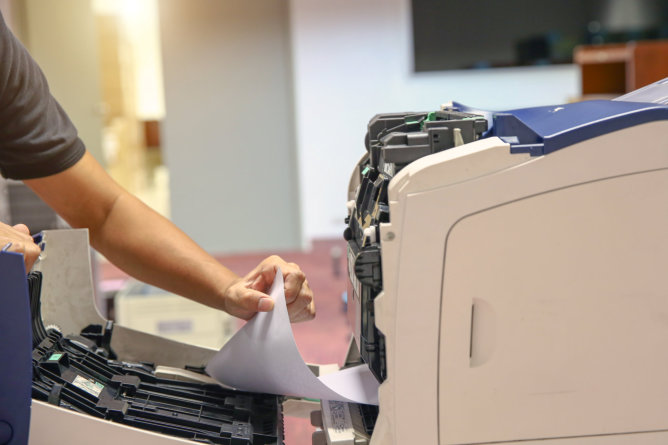 Some workers in the industry of Blueprints Printing and Scanning Services in Hallandale Beach, Florida, are unaware of the risks involving their safety in their work environment. Not knowingly, these may expose them to different hazards like fumes, chemicals, and accidents that may cause serious diseases or even death.
These reasons are why it is a requisite for newly hired employees, who could be vulnerable to injuries, to be sent to thorough orientation and training on printing machine operation for Large Format Printing before assigning them to their respective designations. This measure is to recognize and become aware of any possible risk onboard.
The printing management in charge of Quick Blueprints in Florida and other services must have continuous education and close monitoring by health and hazard authorities on its mandate. By implementing a step by step hazard prevention and risk control measures, they can provide a healthy and environment-friendly working area.
Sav-Quick Printing believes that a well-planned and well-designed safety program that will provide workers with relevant information on avoiding workplace hazards is required. Therefore, the identification and implementation of effective risk and hazard prevention measures and health programs to control work-related diseases are necessary because, after all, uninterrupted production will ensure more profit for the company. If we can implement strict regulations in following company standards, we should do the same in implementing safety plans for employees.
For Affordable Banners in Florida and other printing needs, call us at 954-458-0405.