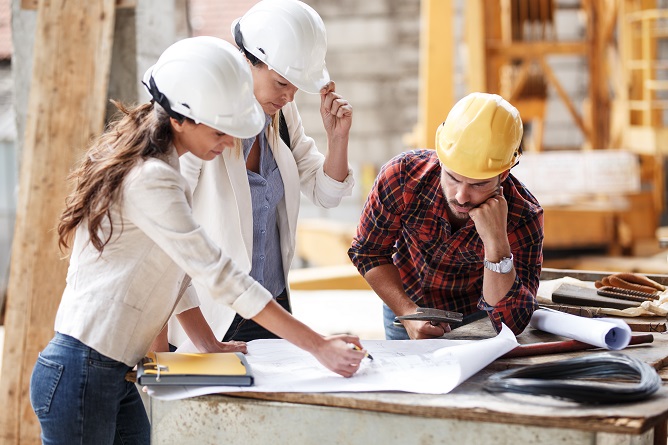 Blueprints are considered the fundamental tool used for product specification and the basic expression of the requirements of our customers. They must be printed with excellent quality like the quick blueprints in Florida. It's essential to know who are the people within our company that should understand blueprints. We may have obvious answers in our minds, but there may be answers that we don't expect. Read on to know the company personnel that needs to comprehend blueprints.
Cost accounting
To determine the actual expenses connected with making a product, it's important to have a fundamental comprehension of blueprint reading. Various factors and variables that affect the production expenses and quality costs are manifested in those individuals who know how to interpret a blueprint, which can be availed in large format printing.
Production control master schedulers
Production master schedulers are the other company personnel that will be benefited if they know how to read blueprints. They have the challenging responsibility of having to balance requirements with the resources available at hand and, at the same time, amplifying cost-effectiveness. The blueprints, especially those with excellent quality like the ones availed from fast printing services in Hallandale Beach, Florida serve as a map that briefly shows what are the resources required for production. All the manufacturing and quality procedures, materials, and other customer needs are indicated there.
Materials planning
All the data needed to determine and plan the needed consumables, vital parts for the implementation of the production plan, and raw materials are all found in blueprints. The kinds of materials needed are specified, and procedures that require consumables are noted. The assembly part is indicated as well.
Inventory control
The personnel who are tasked with inventory control, which includes the control of raw materials, finished products, and WIP should acquire the skills to be able to read blueprints. The same as material planning, important data is specified there. Vital revisions are documented there, which include the ones affecting inventory. Thus, it's essential to have high-quality blueprints printed for easy reference similar to the printing of affordable banners in Florida.
At Sav-Quick Printing, we print top-quality blueprints for the easy reference of all your company's personnel. Feel free to contact us about our blueprints printing and scanning services in Hallandale Beach, Florida.