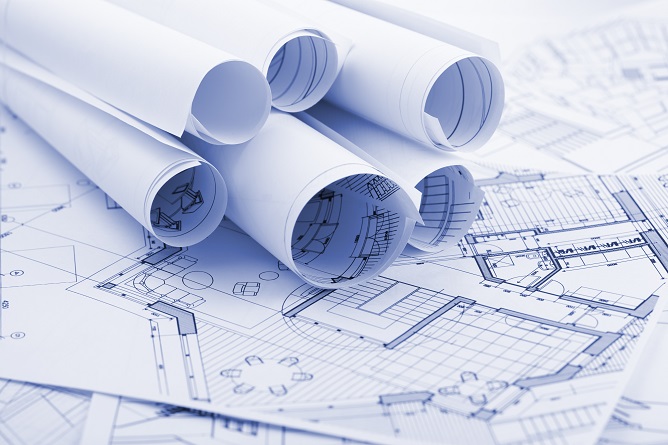 Construction drawings play a vital role in the success of the construction of our houses, industrial or commercial buildings, and other structures. There are various kinds of drawings utilized in construction like architectural drawings, electrical drawings, structural drawings, etc. These types of drawings give layout plans and information on the construction of all parts of the building. These drawings are essential in the field of construction because they communicate the designer's ideologies and point of view to the layman in the construction area. These types of drawings can be utilized to show the overall appearance, the structure's interior and exterior, or they can be utilized to show the exact measurements and other construction information. Read on to know the various kinds of drawings utilized in building construction similar to the quick blueprints in Florida.
Architectural drawing
Architectural drawing is considered the mother drawing for all the other types of construction drawings. This kind of drawing has the project information like the location site plan, elevations, setting out plan, sections, etc. They must be printed in top-quality prints like the ones printed at fast printing services in Hallandale Beach, Florida.
Structural drawing
Structural drawings serve as the backbone drawing of a building or structure. It contains all the details on the structural interference that comes with a structure or building. It has different types of drawings, such as excavation drawing, column layout, plinth beam layout, lintel beam layout, roof beam, shuttering layout, and roof slab layout. All of these kinds of drawings can be printed in large format printing.
Electrical drawing
Electrical drawings show the information on electrical fixtures, lights, switches' location, fans, and other associated information. It also illustrates the calculation of load, wiring route, tapping electricity, and other kinds of interventions like AC and UPS and their parts.
Plumbing drawing
The plumbing drawing indicates where sanitary can be found, the piping used for the water supply system, fixtures, and the procedure to link each fixture. They must be printed by printing services providing excellent quality prints like the affordable banners in Florida.
Finishing drawing
Finishing drawings display all parts of the building, which include the flooring pattern, false ceiling shape, elevation design, etc. This information is sometimes provided in elevation drawings as well.
At Sav-Quick Printing, you can avail of top-quality prints for easy reference for all your construction drawings or blueprints. Feel free to contact us about our blueprints printing and scanning services in Hallandale Beach, Florida.