HARMONIZED TARIFF SCHEDULES OF THE UNITED STATES (HTS)
The HTSA provides the applicable tariff rates and statistical categories for all merchandise imported into the United States; it is based on the international Harmonized System, the global system of nomenclature that is used to describe most world trade in goods. Although the USITC publishes and maintains the HTSA in its various forms, Customs and Border Protection is the only agency that can provide legally binding advice or rulings on classification of imports – (HTSA) is the list of tariffs charged for all products imported into the United States. It classifies all goods according to the International Harmonized Commodity Coding and Classification System (Harmonized System).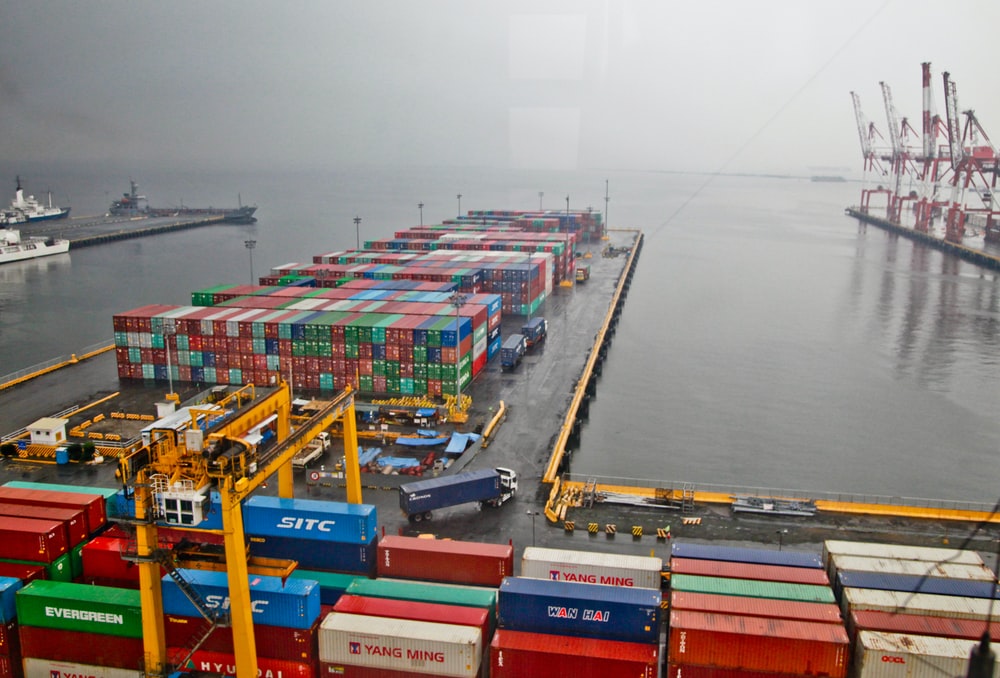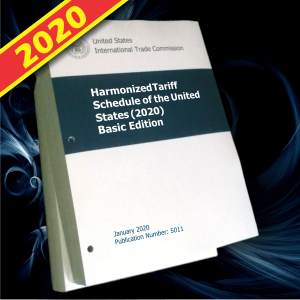 USITC Harmonized Tariff Schedule of United States 2020 Basic Edition or Revision 20
(Loose leaf w/ holes)
Starting at $125
Harmonized Tariff Schedule Basic Edition / Loose Leaf with 2 Binders (2020)
Starting at $165
Harmonized Tariff Schedule HTSUS / Loose Leaf with 2 Binders & Custom Regulations Binder (2020)
Starting at $175
HTS & US Custom Reg Binders / 3 Folders
Starting at $49.50
HTS & US Custom Reg Binders / 3 Folders
Starting at $39
Code of Federal Regulations (CFR)
The Code Of Federal Regulations Is A Codification Of The General And Permanent Rules Published In The Federal Register By The Executive Departments And Agencies Of The United States Federal Government. Is One Of Fifty Titles Comprising The United States Code Of Federal Regulations (cfr), Containing The Principal Set Of Rules And Regulations Issued By Federal Agencies Regarding Customs Duties. Contains The Codified Federal Laws And Regulations That Are In Effect As Of The Date Of The Publication Pertaining To Customs Duties On Imports To The United States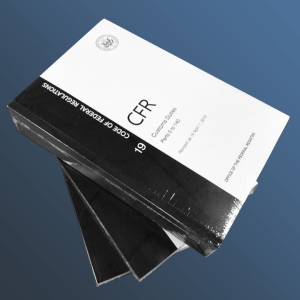 CFR Custom Duties Perfect Bound Book
Per Set
Starting at $145
CFR Custom Duties (loose leaf w/ holes)3 Book Set
Starting at $125
CFR Custom Duties (Loose Leaf w/ holes)
Per set
Starting at $33
CUSTOM AND BORDER PROTECTION (CBP)
Contains regulations made and published for the purpose of carrying out customs and border protection laws administered by the Bureau of Customs and Border Protection under the Department of Homeland Security DHS. Former title: Regulations of United States Customs and Border Protection.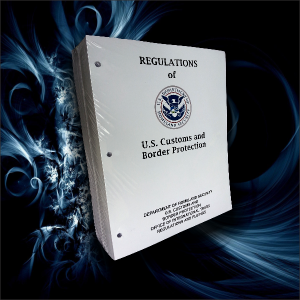 Customs & Border Protection Regulations (Loose Leaf)
Starting at $160
US Customs Regulations Binder Only

Starting at $15.49
Customs & Border Protection Regulations (w/ Updates & Binder)
Starting at $177
CFR Custom Duties (Loose Leaf w/ holes)
Per set
Starting at $49.50